Making the decision to uproot your life and move to an entirely new country and culture is, of itself, a major decision and upheaval. Give yourself a HUGE pat on the back for having the vision and courage to make that decision.
Moving from the US to Portugal is a "Master's Class" in learning adjustment, acceptance and letting go of the BS you've been brain-washed to believe is the only way to live. Prepare yourself and understand that your first year, at the least, will be filled with doubts, frustrations, and "brick walls" of bureaucracy. The "I never had to do this before….." mantra will get you absolutely no where against the Portuguese, gently-smiling face telling you "é assim que é" (that's how it is….)
I have had an extremely stressful, negative few weeks as I search for a permanent rental in a market that resembles the US real estate market right before the bubble burst in 2008.
Even a year into living here, it had me wondering – bordering on doubting. Then I sat on my terrace this evening, sipping a lovely Alentejo red blend, listening to the birds, feeling the breeze from the Ocean – and all of those doubts slipped away, as I realized I was exactly where I was meant to be.
Trust yourself and your decisions – even when it seems like you were crazy…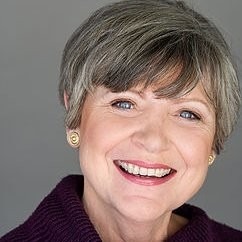 Susan Smith
Just had her 1 year anniversary in Portugal. Her daughter, Jennifer, is now getting close to her 2 year renewal. They currently live in the Eastern Algarve (Vila Real de Santo Antonio).