This is about my personal journey and transition and finding MY place in Portugal. If this helps, wonderful – it's neither advice or judgement just a story- because all of our journeys are different, shaped by our own experiences through life….. how's that for some metaphysical gobble-de-gook just to say there is no "lesson to be learned" here – only me rambling on about personal experience.
9 years ago I moved cross country in the US for job. I had specific expectations and "non-negotiable" criteria. My new apartment HAD to have a dishwasher, hardwood floors, granite countertops, stainless steel appliances, walk-in closets, 2 bedrooms/2 baths, in-unit washer dryer units, at least 2 dedicated parking spaces…..
Three weeks ago I moved to Portugal. I also started this move with a whole list of expectations and criteria that closely resembled that list from 9 years ago….
This evening, I found myself standing in the kitchen of our temp apartment in Tavira chuckling as I hand-washed the dishes between sips of an excellent Portuguese Cabernet. I realized that washing the dishes had become an integral part of my evening "wind down" ritual….cook, relax over dinner with my son, wash the dishes, have that last glass of wine, go to bed.
I poured that last glass of wine and went out to the terrace where the drying rack was filled with freshly washed clothes moving gently in the evening breeze. I chuckled about what a Zen experience hanging clothes has become. Finding the right balance and distribution so that the rack is secure but the breeze can reach all of the clothes….
I realized that I've found my place in the world – even though it doesn't have a dishwasher or an in-unit washer and dryer….. what it does have is peace and balance…… and, after all is said and done, isn't peace and balance what we are all searching for……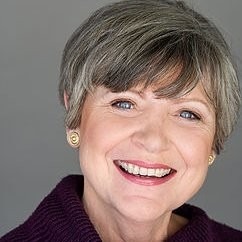 Susan Smith
Just had her 1 year anniversary in Portugal. Her daughter, Jennifer, is now getting close to her 2 year renewal. They currently live in the Eastern Algarve (Vila Real de Santo Antonio).