Tag:
Matasinhos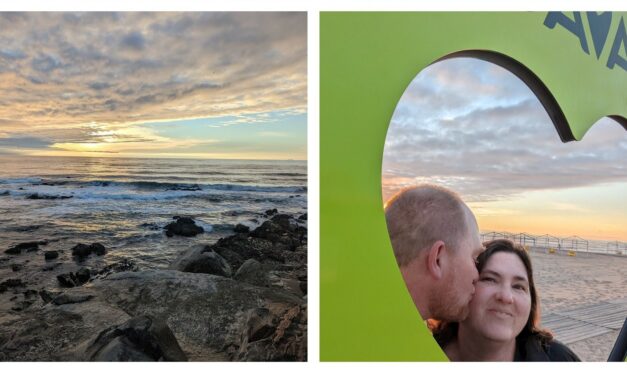 Scouting Portugal can be a game-changer when it comes to making the big decision of relocating....
Read More

Question re: carrier for my US based E-Sim

Hi Everyone,

To say I've had it with Xfinity is an understatement but I need a carrier for my US based E-Sim for security text verifications from banks, etc.

Skype is great but security codes can't be sent through a Skype number.

** What are my other options just for receiving those texts?

Whatsapp and Skype work for pretty much everything else.

Not that I like Verizon any more but they will only connect an
E-Sim from the US so not an option from Portugal.

There's gotta be a solution
Thanks for helping me find it ⭐️ ... See MoreSee Less
5 days ago
Olá, California friends. Drivers license exchange process...happy to share what I learned about some CA-specific hurdles in case it's helpful to others.

Step 1: get your official CA driving record. This is NOT the one you can download from the DMV website. Fill out Form INF1125 from the DMV website (www.dmv.ca.gov/portal/file/request-for-your-own-driver-license-identification-card-dl-id-or-vehic...) and send it to the DMV with a check for $5. Fun not-stated-on-the-form fact: it must be an original signature, not a scan (my husband and I scanned our forms and sent them to a friend in SF for her to send in with a check; his record arrived in about six weeks while my request was denied because it was a scan -- but so was his. Anyway.)

If you're already in Portugal and have the record sent to a friend in the states, you don't need to have it mailed to you over here. Have the friend scan it and email it to you.

Step 2: get the driving record and a copy of the front and back of your drivers license notarized and apostilled. Here's what I learned about having California apostille this document: I called the Secretary of State's office for days until I got through to confirm the process. The guy said, "Have it notarized, then send it to us." So I went to the US Embassy in Lisbon, had it notarized, sent it to the CA SOS office...and they sent it back because it was not notarized by a California notary.

At this point we were wondering if we'd have to go back to California to take care of this.

Then I found MonumentVisa.com. I sent them the scanned DL and driving record, and they notarized and apostilled the docs in DC (note that the apostille doesn't need to match the state), emailed me a scan, and shipped the hard copy by DHL to my home in Portugal. This takes just a day or two for the notary/apostille, then a handful of days for shipping. Total cost is about $130.

Step 3: have the required health exam. You can do this online for €30 at DrOnline.pt. They'll give you the certificate within minutes.

Step 4: a new-ish requirement is to upload a document from the Finanças website. Turn off translations, log into the finance portal at www.portaldasfinancas.gov.pt/at/html/index.html, and click on "Todos os Serviços" in the bottom left of the navigation bar on the left. On the next page, scroll down to "Documentos e Certidões." Below that click on "Pedir Certidão." On the next page, select "Domicilio Fiscal", click "confirmar," then click "Obter" and your document will open in a new window.

Step 5: upload all the required documents to the IMT website (turn off translation first): www.cognitoforms.com/IMT6/TROCADET%C3%8DTULOSDECONDU%C3%87%C3%83OESTRANGEIROS30

For a detailed description of how to complete the application form, check out the file in Americans & FriendsPT that explains the nitty gritty.

One last note: the Certificate of Authenticity from the Consulate in SF does NOT appear to be required any longer. I uploaded all my documents to the IMT website and about a week later I got an email telling me that I could now go to an IMT office to deliver my originals, have my photo taken, and pay €30. I did that this morning. With an appointment at the Leiria office at 11:30, I was called to the desk at straight up 11:30 and I was out the door at 11:37. And now...I wait for the shiny new DL to show up. ... See MoreSee Less
5 days ago
Needed!! Anyone in LA/IE area know of a USDA vet to get check/heath cert for dog going to Portugal? We have exhausted the USDA list and are not able to find more than 2 that seem very unfamiliar with the procedure. PLEASE HELP! Leaving soon and trying to our dog seen. There's nothing in these files, I've also looked on other FB groups and they provide the USDA list of vets which we have and most do not do it anymore. ... See MoreSee Less
5 days ago
No feed found with the ID 2. Go to the All Feeds page and select an ID from an existing feed.
Recent Comments
CATEGORIES
TAGS