Lately, I have seen a growing number of posts that are, essentially, "what is the absolute least amount of money that I can get away with for a D visa to move to Portugal?"
I'm not going to go into the visa requirements, those are available in the Americans & FriendsPT group files. But the visa requirements are just a piece of the process of a successful move to Portugal…..There are LOTS of other financial commitments and expenses that are not covered in the group files that make moving to Portugal "on the cheap" a difficult prospect.
This used to be a pretty frequent topic in most of the expat groups, but not so much anymore. There are a lot of moving parts and they can add up to a substantial amount before you ever step on plane to make that final trip to Portugal.
Here's a general list and then I'll go into specifics:
The cost for your NIF
The cost for your certified US docs – marriage certificate, kid's birth certificate, FBI report
The cost for apostilles if you are needing to submit anything apostilled
The cost of opening and funding your PT bank account
The cost of deposits and rent for your apartment
The cost of notarizing documents
The actual application fees and VFS fees
The cost of your pet(s) required documents
The cost of your air travel
The cost of your excess baggage and/or shipping costs for your personal stuff and any pets
Be sure that when you are budgeting/calculating that you cover all of your bases – this stuff can add up quickly and provide some unpleasant surprises if you don't pay attention.
Here are some examples:
#1 – Living in Portugal on the "minimum monthly income" requirement is the equivalent of living in the US on minimum wage….. that's all I'm gonna say on that because it's self-explanatory if you are from the US.
#2 – The costs, just in paperwork and fees, to file a D7 application will range around $500-$750 per person for copies, notaries, fees to get certified docs, NIF fees, FBI report costs, application fees, VFS fees, etc etc etc.
#3 – In today's rental market in Portugal, you will need to have $3000 to $8000 available to get the housing lease that you must have for your D7. The absolute minimum that will be required for a lease is 3 months of the rent (first, last and deposit), however, many landlords are now asking for as much as 6 to 8 months upfront because people have been abusing the lease laws.
#4 – You must have a funded Portuguese bank account…. Depending on the size of your household, funding that account could cost anywhere from $10,000 (for a single person) to $30,000.
#5 – Don't forget your travel costs… that doesn't just mean your 1-way flight from the US to Portugal. It also means the travel costs to get to your VFS appointment. AND it also means excess baggage fees if you a bringing your personal stuff on the plane with you as checked baggage (we paid $1500 for 9 bags on Delta) OR shipping costs that can total into the thousands if you are shipping a quantity of personal stuff. Transportation of you and all of your stuff to your "home airport" and from Lisbon to your new place in Portugal also goes in here.
#6 – If you are bringing a pet or 2 or 6 with you, it also means the costs for health certificates and travel for them. If you are bringing them on the plane with you (in cabin or in the hold), you can figure $500 to $800 per animal for health certification, airline approved carrier and the airline's charges. If you are uncomfortable putting your pet in the hold of an airplane or if you have a brachycephalic dog that could mean $4000 to $6000 for a pet transport company.
When my son and I made the move 1 year ago, our "out of pocket" expenses totaled just shy of $11,000 PLUS the $12,000 to fund our Portuguese bank accounts. We were lucky, because it was still "the time of Covid" so the airlines were still practically giving away tickets (we paid under $300 for our 1-way tickets from LAX to Lisbon) and the landlords were being much more lenient on how much they needed up-front.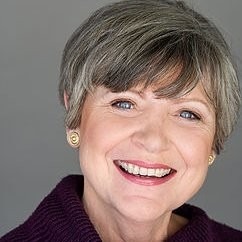 Susan Smith
Just had her 1 year anniversary in Portugal. Her daughter, Jennifer, is now getting close to her 2 year renewal. They currently live in the Eastern Algarve (Vila Real de Santo Antonio).